Blogs are everywhere (except in spell check, what's up with that Microsoft?) on every subject imaginable and authored by some genius thinkers, incredible writers and a few people with too much time on their hands. But, in this public ocean of content where the goal might be: to get it off your chest, to tell me what you're really thinking and/or advanced typing and posting therapy, it's all good.
This blog been blogging along for over a year now. It's mixed up some random factoids, a few observations and some deep thoughts on creativity and life.
Still odd but with a marketing/business spin on it.
While it's been fun, it's time for the oddblog to find its inner blog self. Revisit its true calling and start talking about things that really get you thinking about marketing, monetizing your talents your business. So here we go. We'll be sporting a new skin soon, too.
For those of you who don't know me, I am Karen, one of the founders of oddpodz. I'm an oddpod chick. I don't like kids except a few that are related to me. I love dogs that don't poop and pee in the house. I'd rather get a root canal without drugs than be on a freeway in a big city and I get paid to speak and write on branding matters.
Recently, I was in Rochester, NY speaking at a Xerox event. The event was held at a place called ARTISANworks.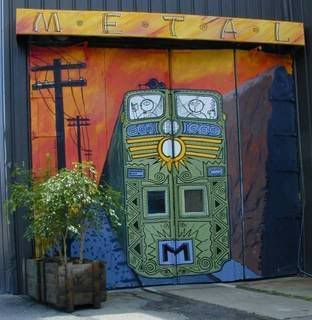 This place was magical. A complete block of warehouse space turned into a living art center complete with15 artist's studios, thousands of pieces of art and a gift gallery. If you haven't been here the public is welcome. If you need an inspiration place to hold an event this place plays host for small meetings a big parties year long.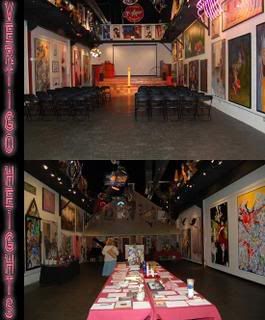 Where do you go to get creatively inspired? Post some places you've been that have juiced up your creative brain.