by Karen Post aka the Branding Diva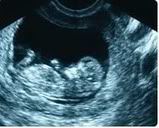 Belgian Foops!, the first social networking site for GENERATION Z. It has already signed up more than 12,000 members (both born and unborn), even though it's still in private beta mode. On Foops! parents can place pictures or sonograms on behalf of their offspring, and assist tiny members in filling out their profiles (including favored brands for diapers, toys and apparel), after which they gain access to virtual playpens where members communicate, poke and twitter via visuals and symbols. Each playpen is extensively sponsored by multinationals, some of which have plunked down more than EUR 1 million (approximately USD 1.45 million) for the privilege to interact with infants 24/7.
Foops! is in the process of hiring up to 40 bilingual marketing specialists, who will closely monitor the symbiosis of these 'conversations' and the site's abundant sponsored content and ads. With Facebook recently valued at a cool USD 15 billion, experts expect Foops! to be worth at least EUR 365 million (approximately USD 530 million) before Q1 2008, if growth continues to soar in the next six months.
Have you seen any interesting new social networks?
source: trendwatching.com
[/fusion_builder_column][/fusion_builder_row][/fusion_builder_container]